Corporate Yoga Offers Benefits Companies With Employee Wellness Classes
Would your company like to enjoy reduced healthcare costs, improved employee morale and an increase in job productivity?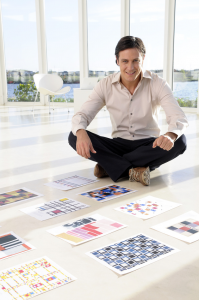 St. Louis Corporate Yoga saves time by offering professional, courteous service. Interested in getting your company started? Call 314-1677 and ask for Michelle today.
With corporate jobs' increased reliance upon technology, employees suffer a huge amount of physiological stress from sitting all day at the computer. Yoga is an excellent form of cross-training for all students, improving energy and group morale.
Read More Here About Company Benefits with Onsite Wellness Programs
The SAS Institute, the world's largest privately-held software company, reaps the benefits of wellness classes and boasts an employee turnover rate of just four percent, far below the average for the industry at 20 percent. What does SAS do differently? They emphasize the importance of daily exercise with a 36,000 square foot on-site gym and regular yoga classes. (Current schedule of Yoga Classes at SAS: https://www.sas.com/content/dam/SAS/en_us/doc/other1/rfc-fitness.pdf.)
Job stress costs U.S. companies approximately $300 billion a year including poorer productivity, higher health care costs, higher job absenteeism and job turnover. "One of the challenges in stress management is fighting our tendency to be pulled back into the rush. We can more done when we actually find our optimal development and that requires using techniques that balance out our stress hormones: deep breathing, guided imagery, stretching".(The American Institute for Stress Source: http://www.stress.org/are-you-a-stress-addict/).
A proven, practical solution to help your company reap the benefits of offering corporate yoga classes
Our St. Louis Corporate Yoga Instructors offer the best company wellness programs in the industry today. Click here to see our happy employee video testimonials: www.stlouscorporateyoga.com/videos.
Every week, we assist employees with friendly, courteous staff, providing weekly research findings, healthy nutritional recipes, and other preventative lifestyle tips. For more information about corporate on-site yoga, book your phone consultation here, or email stlcorporateyoga@gmail.com.

St. Louis Corporate Yoga classes are never boring! Each class offers dynamic new sequences that are accessible and challenging for all backgrounds. It is not necessary to teach headstand or other dangerous postures to get the true benefits of yoga. Therefore, our staff only teach postures that are safe and effective.
Your employees will not need to worry about taking showers after class. Classes are between 50-60 minutes in length and always end on time. In most cases, our instructors are trained to instruct groups to a maximum of 25 students.
Your company will benefit in several ways:
● higher productivity during the workday
● lower healthcare costs
● lower absenteeism
● improved employee morale
Your employees will enjoy these direct benefits:
● have more energy and vitality
● experience less back and neck pain
● have fewer flues, common colds, irritability and depression
● be better able to manage their emotions
● find greater flexibility in their joints
Let's Create The Corporate Yoga Program That Best Fits Your Company's and Employees' Needs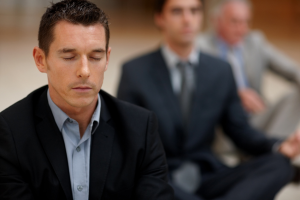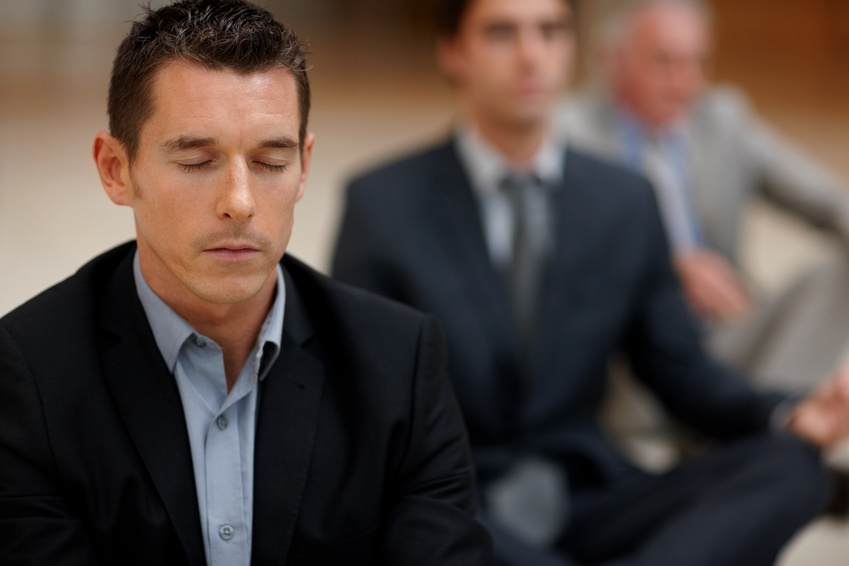 With more than ten years of experience, we are aware that every company is different and requires a unique approach. St. Louis Corporate Yoga established in January 1997, provides all levels yoga where each and every student is encourage to go his or her own pace.
We ask students to complete an on-line yoga survey once a month as this provides valuable feedback about the quality and direction of the program.
A certificate of our yoga insurance policy is always available and we would be happy to add your name.
Which One of These Programs will Be the Best Fit for Your Company?
We would be happy to help your company experience higher productivity, less absenteeism, and increased morale today!
Currently, we offer 3 different programs.
Our LOTUS PACKAGE offers you 2 yoga classes a week for 6 months.
Our ENERGY BOOST program offers 4 months of yoga, two yoga classes per week.
Finally, our CLAYTON YOGA STARTER PACKAGE, 3-month yoga program includes two yoga classes weekly.
Let's discuss the options that best fits your company's and emloyees's needs!
Please call Michelle Maue, at 314-630-1677.