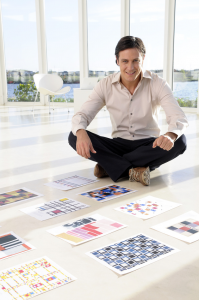 Would your company like to enjoy reduced healthcare costs, improved employee morale and an increase in job productivity?
St. Louis Corporate Yoga offers
*A proven, practical solution to help your company reap the benefits of offering corporate yoga classes.
*St. Louis Corporate Yoga classes are never boring!
*Each class offers dynamic new sequences that are accessible and challenging for all backgrounds. Our staff only teach postures that are safe and effective.
*Your employees will not need to worry about taking showers after class. Classes are between 50-60 minutes in length and always end on time. In most cases, our instructors are trained to instruct groups to a maximum of 25 students.
*Save you precious time by offering professional, courteous service. We get it right the first time!
Let's talk Corporate Yoga!
Call 314-243-2685 or email, stlcorporateyoga@gmail.com, or set up your free consultation and gather all the facts first here: http://bit.ly/2w5O8V6.
Read the Research About Company Benefits with Onsite Wellness Programs
The SAS Institute, the world's largest privately-held software company, reaps the benefits of wellness classes and boasts an employee turnover rate of just four percent, far below the average for the industry at 20 percent. What does SAS do differently? They emphasize the importance of daily exercise with a 36,000 square foot on-site gym and regular yoga classes. SAS: https://www.sas.com/content/dam/SAS/en_us/doc/other1/rfc-fitness.pdf.
Job stress costs U.S. companies approximately $300 billion a year including poorer productivity, higher health care costs, higher job absenteeism and job turnover.
With corporate jobs' increased reliance upon technology, employees suffer a huge amount of physiological stress from sitting all day at the computer. Yoga is an excellent form of cross-training for all students, improving energy and group morale.The American Institute for Stress Source: http://www.stress.org/are-you-a-stress-addict/).