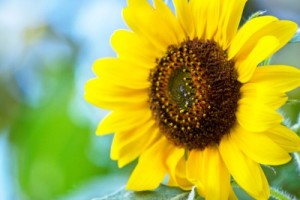 This blogpost is an excerpt from a recent book published by St. Louis Corporate Yoga onsite wellness teacher, Michelle Maue. It describes the richness and joy that lies within each of us when we let go of the layers of our noisy ego mind and find our calm, inner peaceful spirit or our true, authentic self.
The buddha taught that we can end our suffering when we learn to let go of attachment.  When we do our job wholeheartedly with passion and joy, we bring whole peace and stay connected with spirit.  We enter into our hero journey, like a labyrinth, not quite sure where is the beginning and find ourself inspired by something much bigger than where we began.
Never stepping into the same river twice, we acknowledge our own everlasting and transcendent nature and assist one another in bringing back the good feeling vibes in our life.  There we can make choices based on bliss, joy and rapture rather than fear, control and ego.
Over reliance on rational thinking robs us our joy, delight and love of the mystery. Children, live in a constant state our wonderment and joy.  Having enchantment and delight begins with us.  Notice as an adult, how many layers of doubt keep us from our joy? Staying connected with this enchanting world requires faith.
More and more people are waking up to this 6th sense world, where we trust our intuition and feel a calling to live a life of passion and joy.  When we believe in ourself, and increase measures of faith, where there was none, we magnetize universal forces, which begin to conspire around us to bring those circumstances.  We must continue in our life, to just take the next step! It takes tremendous courage to live deeply, fully and risk standing out.
In each of us, there resides a goddess, a healer, a shaman. Enlightenment is a reversal of this kind of education as it calls into being the direct experience and validates the natural beauty for example of a flower, without any categorizing and labeling of any kind.  A Harvard research study actually found that the 90% of our thoughts is that they are both redundant and useless. The more we think we know, the bigger we need to guard those systems, the more energy is expended just trying to keep things in place.
Hard science waits and asks for repeated proof but how can you measure the changing river twice?  Over reliance on these systems, produces a power dynamic between hierarchical systems that in the end limit our worldview and choke our creativity. Empty your mind.
Learn to be your own best friend, find your inner gatekeeper and know that you are a lighthouse for many.  Energy goes where your attention flows.  The scent of the flower, it's color, the texture, all perfect to its unfolding expression of beauty.  Scripture tells us "the flesh counts for nothing, it is the spirit which gives life". Anything we put our intention upon, we can bring into our life.
If you have within you more positive feelings and connection to soul, you can enjoy the flow of energy and life force and leave behind the shadows and fears, revealing all happiness to be restored.
Copyright (c) 123RF Stock Photos