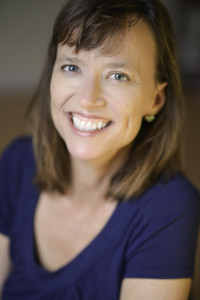 With nearly two decades of teaching, St.Louis Corporate Yoga are the leading experts!
Interested in setting up a corporate onsite yoga class, taking a yoga private or becoming a yoga instructor? Did you know St. Louis Corporate Yoga also offers yoga teacher training? Click here: reserve a phone consultation with St. Louis Corporate Yoga here. 314-243-2685 to call direct, or stlcorporateyoga@gmail.com.
Growing up playing tennis competitions, I learned how to persevere and work hard in order to succeed. At one time, I was top ranked in Ireland and Florida. At the age of 26, I took my first Yoga class and absolutely loved the instructor's passionate energy.
With the support from other great yoga teachers and employees of St. Louis Corporate Yoga, I am able to integrate mindfulness with the workplace. Yoga takes our whole hum approach to life and brings in the added mile, or ability to be more compassionate and accepting of our journey.
Michelle Maue, owner and creator of St. Louis Corporate Yoga has spearheaded and taught over 20,000 corporate yoga classes to wellness-minded corporations since 2001. St. Louis Corporate Yoga clients report greater problem-solving skills, less back pain, fewer sick days, and overall more happiness. She shows others how a regular yoga practice can be the best tool and an effective antidote for the stress of modern-day challenges in business and in life.
Your company will benefit in several ways:
● higher productivity during the workday
● lower healthcare costs
● lower absenteeism
● improved employee morale
● have more energy and vitality
● experience less back and neck pain
● have fewer flues, common colds, irritability and depression
● be better able to manage their emotions
● find greater flexibility in their joints
More About the Owner of St. Louis Corporate Yoga
Michelle also enjoys leading Yoga Alliance 200 Hour Yoga Teacher Training since 2003. She has presented her training program Internationally three times, and has graduated over 650 other yoga instructors to also lead corporate yoga.
Michelle began teaching yoga in 1998 at Forest Park Community College once a week. What she liked most about yoga was the shift in perception she felt from yoga. Through calm breathing, she makes greater choices and shift away from the negative or critical side of things. Michelle was featured in the St. Louis Business Weekly newspaper for creating a successful business yoga niche locally. Click here for more details: http://www.bizjournals.com/stlouis/stories/2010/02/08/story13.html).
We are happy to provide you with a nice reference list of current clients.
St Louis Corporate Yoga's client list include:
1. Towers Watson
2. Gallop, Johnson and Neuman
3. AG Edwards
4. Renaissance Financial
5. BJC WellAware Center
6. Thomas Eagleton Courthouse
7. Fleishman Hillard
8. University of Missouri-South Campus
9. Cigna Healthcare
10.St. Louis County Employees