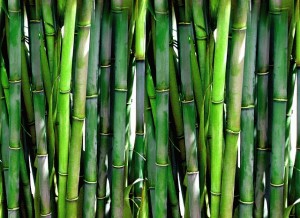 For ten years, St. Louis Corporate Yoga has taught over 7,000 corporate yoga classes and is considered one of the top local experts in providing fabulous onsite yoga and wellness classes throughout St. Louis.  St. Louis Corporate Yoga provides incentives to help your company get ready for onsite yoga classes soon!
Would you like to see change great improvements for your life in 2014? Most of know that in order to improve our lifestyle, we must take action.  Every corporate yoga class is appropriate for all level students and takes 50 minutes in total.
If we are interested in sleeping better, eating healthier foods, and having more positive thoughts, there is nothing more beneficial than a good, strong regular yoga practice. Yoga is extremely time efficient and includes a wonderful 3 part system which addresses the mind, body and spirit.
Make a commitment to a Healthy, Happy & Stress-Free You! Did you know that many research findings share the many health benefits from a regular yoga practice? Would you like to lower your blood pressure, relieve tension migraine headaches, increase resiliency to colds and flu, or simply become a more relaxed and empowered coworker.  No matter what change you are looking for – yoga is the answer!
Become a St. Louis Corporate Yoga Ambassador.  Each time you send new business our way, and the new company spearhead a fabulous yoga program for at least 3 months, we will give you a $100 Amazon gift card.  Also, if you are a corporate yoga client with St. Louis Corporate Yoga, you will qualify for monthly promotional discounts at our yoga studio.
Here is a list of current corporate yoga client testimonials.
"My blood sugar is down to 5.5 from 6.2. Yoga works!!" Carla Johnson
"My strength, energy and flexibility have improved after having 2 surgeries in 2009 for cancer." Walter Jones
"My stress definitely was lower the session I took yoga. Also my physical energy was improved. I could not do last session and definitely missed it." Susan Freise
"This class is a good stress reliever for me. Before taking the yoga class, I was having chest pains and I have not had them since starting yoga." Phyllis Dilworth-Weaver
"I had migraines up to 16 times a year before. Since starting yoga 7 months ago, I've had 2! I'm off my migraine maintenance medication, and only have pain meds for migraines now." Kathy
"Yoga has helped me reduce stress and tension. My balance has improved as I am getting older. The breathing aspect has helped me to quit smoking." Donna Boeger
"I lost 40 lbs over the past year. Yoga has helped me lose and maintain the weight loss and made me much stronger in the process. I love yoga!" Darlene Rich
"Yoga gave me more flexibility in my joints, and I have better control of my stress and shoulder aches have disappeared." Nora Pullen
"Yoga is good in retaining focus on multiple tasks and demands at work and home. Also keeps me focused on improving my health." April Schutte Wilson
"Yoga has improved my overall health and attitude personally and professionally. I am stronger, calmer and more focused. I recently participated in the biometric screenings and ALL of my numbers were great." Natalie Warren
Refer new companies to www.stlousicorporateyoga.com and have them complete their name and email today into our inquiry box. We will them contact them within 24 hours.
You may also call us anytime at 314-630-1677.