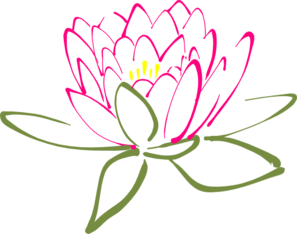 Did you know that St. Louis Corporate Yoga is part of Clayton Yoga? We share many great articles over at our Clayton Yoga blog and created a "best of list" of interesting posts that could be of interest for you!
1. How To Protect Yourself From Contagious Stress?
Do you suffer from second hand stress? If you feel stressed even if you have not much to complain about, you might react to other people's negative emotions – absorbing the bad energy and suffering from the consequences… especially if you are highly intuitive.
How can you possibly protect yourself from contagious stress? Read more here: http://claytonyoga.com/how-to-protect-yourself-from-contagious-stress/
2. Six Situations That Might Disturb Your Fellow Yogis
There are a few things that drive even the most peaceful yogi crazy during yoga class. Especially if you are a beginner student and have limited class experience, please read about the 6 situations you need to mindful of. Continue reading at: http://claytonyoga.com/6-situations-that-might-disturb-your-fellow-yogis/
3. Worrying About These Things During Yoga Class?
One of the major reasons we take up yoga is to relieve stress in our lives. To manage constant worry and tension building up inside. The last thing you want to do is add more worry and stress to life. But sometimes it does happen! You go to a class and succumb to thoughts that stress you out.
Now these worrying thoughts might have nothing to do with reality. Still it might get you anxious and not being able to concentrate during your class. Explore those stressful thoughts here: http://claytonyoga.com/worrying-about-these-things-during-yoga-class/
4. Your Yoga Class As Your Creative Sanctuary
Create new, experience and enjoy your being to the full – isn't this why we are here? It is so easy to forget about the joy creation brings us in the gray days of everyday life.
The good news is that the ability to create is an inherent talent we all have. Being creative is natural and not something we need to learn.  We just need to remember!
Why don't you use the next yoga class to explore your creativity? http://claytonyoga.com/your-creative-sanctuary-your-yoga-class/
5. Got Peace?
One of the best definitions of peace is to discover that it is not in a place where there is no trouble, hard work or noise.  But to be in the midst of those things and still be calm in your heart.  One of the most healing things we can do for our life, is to create a spiritual connection.
Our spiritual practice reminds us to be still and let go of fearful emotions and negative thinking.  How we can develop greater clarity is to read and follow the "25 Helpful Personal Bill of Rights" steps below.
Disvover your Personal Bill of Rights at http://claytonyoga.com/got-peace/
Please feel free to visit our yoga studio (4 South Central Avenue, Suite #2, Clayton) anytime. You can find the up-to-date class schedule on our site.
Did you know that we offer special yoga classes just for men? Lisa and Bretta welcome men to their fun all level yoga class Thursdays at 6.30pm!