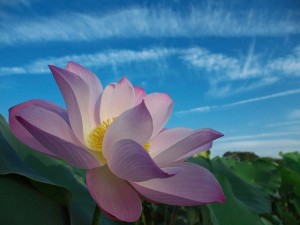 Follow Your Bliss in the Workplace Today
When it comes to following your bliss, do you have difficulty to find out what you want? Did you know that when you focus on what you don't want, you bring more of what you don't want!  Let's stop and take a minute to do a bit of guided imagery or even journaling.  If you have a few minutes, take out your notebook and write down some of your thoughts. I assure you, you will find this very relaxing and enlightening way to spend some free time.
Is it impossible to find a deep and honest answer to the question: "what do you want"? You are not alone! Many of us struggle to find out what we really want in life.
The time comes when it is easier to come up with a long list of what you DONT want than creating a list of what you are really looking for. That's where creative writing comes into play.  Take a deep breath and let's begin this visualization!
Imagine you have a huge bag full of ideas, situations, things, characteristics, images, etc. The bag has a never ending supply of every imaginable thing and thought. Now visualize yourself taking pieces out of the bag. Take one thought, idea, image, opportunity…. Have a look at it and decide if you want it or not. Make the decision as intuitive as you can. Decide quickly, you need to move fast to sort through all those possibilities in the bag.
Take one, look at it, decide, done. Then repeat. Take notes of the things that went to the "don't want" list.  To help you I have come up with different ideas, images, situations and characteristics to help you with this exercise. Below is a random list of possibilities around teaching yoga.
Here is the list:
Ashram
, Making money
, Comfortable living
, 
Coaching others, 
Practicing yoga every day, 
Practicing yoga as you wish, no set times, Flexibility, Doing what is good for your family/community , Self-appreciation, 
Taking care of yourself
, Calming environment, 
Excitement,
Working for yourself, 
Passion, great health, 

Working for a non-profit, Creating value
Creating new ideas, doctors Alternative medicine, Nutrition, Ayurveda
, Acupuncture
, Quantum healing
.
Now, you can write up the above 30 possibilities on small pieces of paper then put them into a bag, jar or box. Or write them down simply on a piece of paper!  Feel free to add to the list above! Now take one piece of paper out of the container, decide if you want that or not. Separate the "want" and "don't want" items. Keep on going until you worked through the whole list.
When you look at the "don't want" items, you will have a pretty good idea what it is that you don't want. And this will be a tremendous help in figuring out what you really really want out of your everyday life and attracting more of the same!
Clayton Yoga has been teaching over 13 weekly corporate yoga classes for more than ten years in the greater metro St. Louis area.  We follow our bliss everyday and love what we do.  Interested in having more of that energy in your company?  Get started with corporate yoga wellness and onsite classes today, contact Michelle at 314-630-1677!