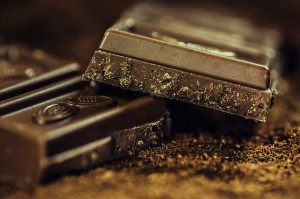 Do you feel lacking energy to get everything done at your job? Balancing your work and your personal life seem to be an unachievable goal? Do you wish for more energy during the day?
Let your food be your energy booster! We show you how!
Here are 7 top food choices to boost your energy during the day:
Water: Without drinking enough water during the day you will get automatically tired! Dehydration will cause fatigue plus you will not be able to absorb all those valuable nutrients you receive from healthy foods. So take a water bottle with you to the office and drink often. Don't wait until you feel thirsty as that is too late you are already dehydrated. Introduce a new habit: drink a glass of water every hour.
Bananas: No wonder most of us love bananas, they taste sweet, easy to transport and eat "on the road". The best healthy convenience food! Bananas will energize you due to their high potassium content. Bananas are great smoothie ingredients, too. A few days ago we made a banana- raspberry smoothie and it was divine! Just throw a banana and frozen raspberries with a few ice cubes and milk into your mixer. Do you crave ice? Just use the banana with the frozen raspberries without adding any liquid. No added sugar needed!
Almonds: Looking for mental clarity? Adding a few almonds to your daily menu can work wonders. These little nuts are chock full of monounsaturated fats and Omega-3 oils, essential to combat fatigue and low energy levels. Always keep a pack of almonds with you. They will be your "lifesaver" snack on those low energy afternoons.
Chocolate: Yes! Chocolate is good for you. Of course you need to choose dark chocolate not the full-of-sugar milk chocolate you usually eat. Dark chocolate increases your energy level with the compounds known as tyramind and phenlethylamine. Moderation is the key, of course. Usually you will feel totally satisfied with just a few small pieces of good quality dark chocolate. Mix your almonds with a few chocolate nibs for a divine afternoon snack!
Green tea: If you drink tea pure, you'll get the perk you need to stay awake and keep on going. If you absolutely need a sweet kick, add Manuka Honey to your tea. Manuka Honey is unique as it tolerates being added to hot tea without losing its healing properties.
Oats: Perfect morning food option! Eating oatmeal for breakfast can set you up to have energy throughout the day. Oats provide B vitamins that can turn carbohydrates into energy.
Salmon: Perfect choice for a light lunch or dinner.  Just add a salad or steamed veggies and you have an easy, quick meal on the table. Extra virgin olive oil, a healthy dose of lemon juice plus some pink (Himalayan) salt will transform this fish into a symphony for your taste buds. The Omega 3 acids in the salmon will help you stay alert and maintain a high energy level.
Don't forget about your weekly yoga classes, either! They will support you to get through even the toughest day. No corporate yoga classes at your workplace? We would love to help, just call us at 314-630-167!