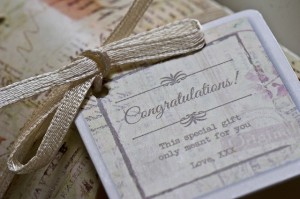 Would you like to try out yoga and see how you can benefit from the practice? Or would you like to add extra yoga practice on those days when you don't have corporate yoga classes at your workplace? We have an easy solution for you!
In November you will get a free yoga class voucher to our Clayton Yoga Studio located in the heart of Clayton, MO!
All you need to do is to sign up below, just fill your name and email and click the "send my voucher" button.
Your free voucher will be sent to you in an email, please print it out and bring to the studio to take advantage of this offer. You will able to use this free class till December 15th, 2014.
The free voucher will come with a subscription to our monthly newsletter (only for our new subscribers!) – but if you don't find our newsletter interesting and bringing value to your inbox you can easily unsubscribe any time.
Why would you want to sign up to get a free class at our local studio?
This is an excellent opportunity to give yoga a try totally risk free.
Maybe you heard about the benefits of yoga already but procrastinated on giving it a real try? Let this be the nudge you need to take action.
Investing 60 minutes per week into your well-being is the best use of time – just ask any yoga student at the studio.
You simply deserve taking care of yourself!
We have classes at different times during the day so you are likely to find one that fits your day.
What type of benefits do our yoga students get out of practicing yoga? Here are a few enthusiastic accounts of what has changed for them as a result of consistent yoga practice:
"I lost 40 lbs over the past year. Yoga has helped me lose and maintain the weight loss and made me much stronger in the process. I love yoga!" Darlene Rich
"Yoga gave me more flexibility in my joints, and I have better control of my stress and shoulder aches have disappeared." Nora Pullen
"My blood sugar is down to 5.5 from 6.2. Yoga works!!" Carla Johnson
"My blood pressure has dropped 50 points and nothing seemed to work. I love to practice yoga and I can feel my health is now in my own hands. Thank you so much!" Helen Zhou
"I bought a Groupon and went to my first class today. What a wonderful surprise! I've taken a few classes at other studios/gyms (I'm new to the area). Yoga always felt like something that I should do–it would be good for me to stretch and relax. But until today I never understood why people actually LIKED yoga. It was relaxing and the environment was fun and supportive. I can't wait to go back." Allison
Sign up now to get your free yoga class voucher today!
Studio Location: 4 South Central Avenue, Suite #2, Clayton Missouri 63105
Please find our Class Schedule here.
We can't wait to meet you at the Studio!