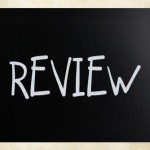 Since 2001, St. Louis Corporate Yoga has been offering on-site wellness yoga programs to many corporations throughout the greater metro St. Louis area.  St. Louis Corporate Yoga has expanded to a staff of 10 yoga instructors who offer the best yoga available.
Our companies include:  Towers Watson, Gallop, Johnson and Neuman, AG Edwards Headquarters, Renaissance Financial, and St. Louis County Employees.  More and more companies are realizing the wonderful benefits of having on-site corporate yoga in their workplace today.
Here what other current clients have to say:
Benefits according to Natalie Warren, Office Services Representative for the Department of Revenue, are multiple.  "Regular yoga classes give me a better ability to focus on time consuming projects, produce better quality work, experience more energy throughout the day, and address underlying health issues that are all weight related".
Anna Gail, Director of Employee Wellness for the St. Louis County began almost one year ago and has now seen the yoga wellness movement explode with popularity and interest.  Classes have expanded from two to four classes each week.  This is what Ms. Gail has to say, "Michelle and her staff are passionate about what they do and very respectful of each yogi who comes to class. This is a great stress relief and great low impact fitness workout.  The price is right, low cost sharing with our sponsor, Anthem Blue Cross and Blue Shield."
Tom Hinton, chief investigator for the U.S Federal Government started taking yoga for chronic lower back pain and found that "yoga helped me to detach from the problems, lower my stress and anxiety, push distractions away and increase my flexibility.  I also love the music and quiet soothing instruction.  I find that many of the movements alleviate my back pain and I can even do it in my office. I highly recommend St. Louis Corporate Yoga to anyone."
Joe Hagen, Attorney, U.S Court of Appeals, says "I started yoga after hyperextending my knee.  It did take several months but with yoga, I am able once again to participate in all my previous athletic activities, something I could not do even with physical therapy.  I attend the class during my lunch hour and while the workout is often strenuous, I don't get sweaty and therefore am able to change and get right back to my desk.  I heartily recommend yoga to co-workers as well as friends and I find it's made a tremendous difference in my quality of life".  Business professionals find St. Louis Corporate Yoga to be a great way to get in shape and relieve stress.
To get more involved in starting a corporate yoga program at your workplace, please contact, Michelle Maue, at 314-630-1677 or email us at info@claytonyoga.com.
Image: Copyright (c) 123RF Stock Photos