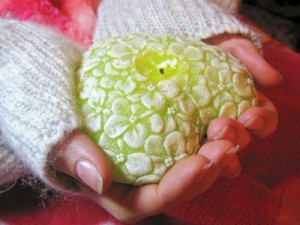 Michelle Maue, owner of Clayton Yoga began St. Louis Corporate Yoga in response to needs of her clientele seeking to reduce stress in the workplace over ten years ago!  Since that time, St. Louis Corporate Yoga has over 4 corporate yoga instructors teaching onsite wellness classes throughout St. Louis.  With over a decade of experience, St. Louis Corporate Yoga provides over 9 weekly classes in a courteous, prompt and professional manner.
Many yoga corporate clients report overall greater resiliency to challenge, increasing greater cooperation, teamwork and levels of support.  Our long standing corporate yoga programs have also shown a marked increased in improved employee morale and better communication between employee and employers.  Sometimes, we begin our yoga class with a heartfelt and sincere prayer of gratitude called the Heart Meditation by Deepak Chopra.
In this simple and powerful story or meditation, students are prompted to recall any situation at work where they feel a certain grievance toward a particular person or situation and using their imagination create space and allow their energy to shift back to the breath, lengthening in a calm way, new positive states of mind.
When we begin to take a make a more conscious effort and choose to focus on the positive side to our circumstance; we slowly can make the shift.  We can very often learn from resistance how to transform our own mindset.  The journey from resentment to gratitude is very productive to our energy, health and mental well being.
When we live from a place of appreciation even for the setbacks, we and allow the healing life force to move through us.  Sometimes the greatest of mistakes, can often later become the greatest stepping stones to our success!  The following is a written copy of this exact meditation for you to enjoy…
[box]Heart Meditation by Deepak Chopra
Experience gratitude in your heart by considering all the things in your life for which you are grateful. Think about all the people in your life you love and the people who share their love with you. Spend a few minutes reviewing the gifts in your life for which you are appreciative.
Keeping your awareness in your heart, let go of all grievances, resentments and regrets. Repeat, every decision I make is a choice between a grievance and a miracle, I relinquish all regrets and grievances and choose the miracle (Repeat 3x)
Think of anyone that you may be holding a grudge or resentment against. Visualize them in your awareness and practice forgiveness, recognizing that everyone is doing their best from their state of consciousness. Have the intention to forgive others and yourself from any actions that have resulted from pain.
Having let go of resentments, grievances and regrets and having embraced forgiveness, bring your attention back to your breathing.[/box]
It's great to have a healthy body, but the rewards of creating a healthy attitude and appreciative spirit is far greater.  When we release our judgement, we set ourself free!  We become more compassionate with the complexities of the working world and find things in our coworkers that have allowed us to do things we never could achieve alone.  As one yoga corporate yoga client said, "yoga classes have made me more aware of just how interdependent we all really are".
Copyright (c) 123RF Stock Photos