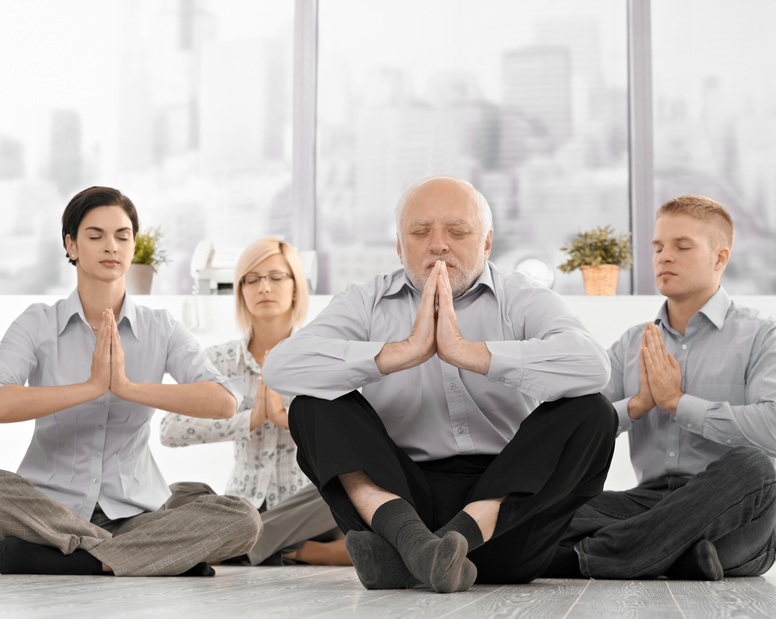 Our corporate yoga classes are not cookie cutter one size fits all.  It is our mission to better understand you, the company, with your unique set of needs and design a program that offers you the best corporate wellness solutions.
St. Louis Corporate Yoga offers a proven, practical, and easy to implement solution to help your company reap the benefits of offering corporate yoga class.  With corporate jobs' increased reliance upon technology, yoga classes offer an excellent solution to improving energy and greater company morale.
We offer 3 different programs, one or two classes per week, lasting from 3 months long, to one year.  All programs are customized to your employees' particular needs.
One of our happiest clients, Joe Hagen, Attorney with the U.S Court of Appeals, says "I attend the class during my lunch hours and while the workout is often strenuous, I don't get sweaty and therefore am able to change and get right back to my desk.  I find it's made a tremendous different in my quality of life".
To create your corporate yoga wellness program, please contact Michelle Maue, at 314-630-1677 or send us a note through our Contact page.