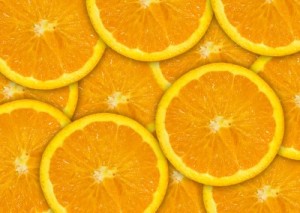 Late winter is the time that many people complain about having very little energy to go through the day. No wonder … after the winter, our bodies are depleted and usually low on some vitamins and minerals. And we all feel the impact… some days seem to drag on for too long, we don't feel productive at all and struggling with taking action. Getting stuff done seems to be just wishful thinking on some days.
A few easy tips to increase your energy in the spring time:
Go outside, walk and breath in the spring air! Go on a walk during your lunch hour instead of shopping. Stop and look at the beauty of spring, breathe in the smell of new life. Feast your eyes on the energizing colors around you.
Pay attention that you get enough sleep. You might need a bit more at this time of the year so try to get at least 7 hours of sleep every day. If you feel very tired and under pressure but have to finish a project, it might make more sense to get some zzzzzz before you attempt to continue working. Yes, this sounds counter intuitive as you feel that you are losing valuable time, but you can abuse your body only to a certain extent….
Let citrus fruits brighten your day. Sniffing at oranges or lemons will make you more alert. Of course eat them, too. Let the peel sit on your desk for a continued dose of lingering scent.
Elevate your mood with essential oils. With low energy levels, the chance to feel depressed, hopeless and inactive grows. Turn to pure scents to gently increase your capacity for joy. Peppermint, rosemary, basil, pink grapefruit, orange, ginger, lemon and lemongrass are just a few of the natural oils that can work wonders for your mood.
Enjoy a handful of raw nuts every day. Cashews, almonds and hazelnuts… full with magnesium goodness will help you get an energy boost without the sugar.
Add color to your life for a better mood. Yellow, orange, red, vibrant blue and green – colors influence our lives. Leave those dark winter colors behind and let your home and office get a makeover. Just adding a few strong accents of color will have a huge impact on your energy levels.
Feeling dead tired? You might be dehydrated without even noticing it. To really understand how much water you drink, get a water bottle, fill it up and keep track of how many bottles you finish per day. Most people get less water than they need to function properly. Your brain needs water so if you need your brain working properly… go and get a glass of water now.
Begin practicing yoga! If you are lucky to have on-site yoga classes at your company, definitely take advantage of those. No corporate yoga classes yet at your workplace? St. Louis Corporate Yoga can help your company to build the best yoga course for your colleagues and employees. All you need to do is to connect with us through our contact page or give us a call at 314-630-1677.
Let's get you energized!
Copyright (c) 123RF Stock Photos