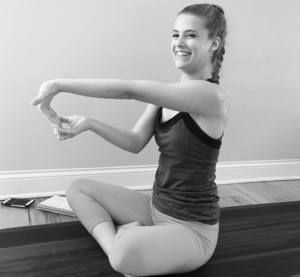 Berklea Going, St. Louis Corporate Yoga Teacher
Our next Yoga Teacher Training will begin shortly. For details and more information, call and we will gladly send you our welcome informational packet.
Would you like to help your clients become happier, healthier and wiser while transforming your own life? Would You Like to Share Your Love for Yoga and Teach with Confidence and Ease around the World?
YOGA TEACHER TRAINING
Imagine getting yoga certified while practicing yoga under a pavilion next to a lush rainforest or swim in the Caribbean ocean each day? St Louis Corporate loves to train in beautiful settings. The next presentation of St. Louis Corporate Yoga will be held at the Botannical Garden of St. Louis this Fall, 2017. Since 2003, St. Louis Corporate Yoga, the first every Yoga Alliance certified course in the State of Missouri, has certified over 650 International students and completed more than 50 yoga trainings.
Our very small group size (limited to no more than 6 to 8 students) ensures the best quality instruction in the yoga industry today. These accelerated teacher training courses are offered in beautiful locations and in small groups to ensure you receive excellent personal attention. Our flexible curriculum and daily schedule will give you practical and relevant tips to run your own yoga business on your terms.
From day one, our training gives you the tools to expand your spirit, dissolve layers of tension, and find your authentic voice. A training course with St. Louis Corporate Yoga's Teacher Training Program will give you the courage and expertise in different modalities including breath, anatomy, adjustments, sequences, Sanskrit, and meditation. We guarantee all graduates will be ready to teach all level yoga classes in any setting.
Whether your class is set in a vacation spot, a corporate building, or a fitness gym, you will learn to be a lighthouse for others and turn ho-hum yoga classes into extraordinary opportunities to create more synergy, creativity, and fun.
Early Bird $200 discount when you sign up more than three months in advance.
Our 15 Day St Louis Yoga Teacher Training Course is the best choice for you:
*If you have an extended 15 day opening in your summer schedule available.
*Love to work in small group setting.
*Have lots of fun preparing and learning the material in advance.
*Live close to the studio and find commuting is not difficult.
*Have the time to process and integrate the learning into everyday life.
Daily Schedule
During your lunch break, choose from a wide array of local restaurants in the area. The upcoming yoga teacher training will be held either in Clayton or at the Missouri Botanical Garden (depending on the number of students). A typical day in the life of a St. Louis Yoga Teacher Training student looks like this: http://stlouiscorporateyoga.com/dailyschedule/.
Course Preparation
This course places strong emphasis on your ability to learn and asks that you dedicate yourself diligently to the process. We know there are so many avenues to take with yoga. That is why, we emphasize journal writing, getting to know your unique self as well as learning these access tools before day one of the course. The more questions and discussions we share, the greater our experience for everyone will be! Click here for more about our Course Preparation! www.stlouiscorporateyoga.com/coursepreparation.
St Louis Yoga Private Membership Site
St. Louis Yoga Teacher Training provides world class instruction, personal coaching and business marketing. This private membership site contains over 500 photos, articles, expert tips, award winning tools and more! We will inspire and further support your unique learning curve with access to our St Louis Yoga Private Membership Site. From the first day your sign up until 4 months post graduation, you will receive just the right tools to confidently go out into the world and begin your fabulous yoga teaching career. Here is the link: www.stlouisyogateachertraining.com.
Business and Marketing Skills Sets
Are you ready to start practicing yoga daily, instruct others, or even run your own successful yoga studio? How to create opportunity and develop your personal result oriented marketing plan is a one of a kind unique feature of this fabulous St. Louis Yoga Teacher Training Course. We are here to empower you to drive your business to the next level.
Do you need help with starting a successful yoga teaching career or running a small business? We are here to support you! Did you know that being a highly skilled yoga instructor is does not necessarily guarantee your success as a yoga business owner? Did you know that being a highly skilled yoga instructor is does not necessarily guarantee your success as a yoga business owner?
Let us help prepare you for the entrepreneurial journey and write your own business plan! Yes you can do it and we help you every step of the way!
Thai Yoga Massage Yoga Hands on Adjustments and Support
Thai Yoga Massage is a unique bonus experience in every course and will include a nice yoga packet and handout. If you would like to give a gift of relaxation and well being, this yoga course includes 5 hours of hands on yoga adjustments to further your unique experience.
Our current clients often report greater life satisfaction, vitality, lower blood pressure and improved resilience to stress.
There are three ways to contact us!
One. Simple, give us a call at 314-243-2685 or 877-226-5017 (international).
Two. Feel free to email: stlouiscorporateyoga@gmail.com.
Three. We would love to support you on your path to make your dreams come true! Let us show you how. Why not take advantage of a free consultation phone call. Click here to reserve your appointment.
Why not take advantage of our complimentary consultation phone call? Schedule your phone consultation call today.

The total investment in this entire workshop is $2,550 (plus sales tax). There is no application fee.
Included in the total price is a 200 Hour Yoga Alliance certificate, take home preparation materials, 15 days of training instruction, over 600 pieces of handouts, photos and business and marketing tips to making you a great success!
When you sign up for this wonderful training course, you will also receive a bonus package of:
● Two Yoga Music CD's for slow and faster all level yoga classes
● 6 Take home CD lectures from world reknown experts in the field of holistic medicine, breathing and the virtues of living a more healthy positive lifestyle.
●You will also receive 4 live two hour coaching business and marketing trainings with take aways to build your own consulting and yoga business.
Please note: In using Paypal, you acknowledge and agree to all Refund policy and payment terms.
We hope to see you with us for this fabulous lifetime experience soon. If you have any questions or need more information, email us at stlouiscorporateyoga@gmail.com.
Ready to apply to one of our Yoga Teacher Training Courses? Great decision!
Please download your Application Form here, fill it out and send it back to us. If you have any questions about the application process, we are happy to help, just give us a call at 314-630-1677 or 877-226-5017 (international).
"I have gained so much through this yoga training. Mostly, I have learned that other people are a reflection of myself. It's inspiring to be around people who are uplifting, healthy, and want to do good things for themselves and in the world. I now know, I can contribute by being a positive force in other people's lives and that I can offer my knowledge and experience as well."
Kristin Johnson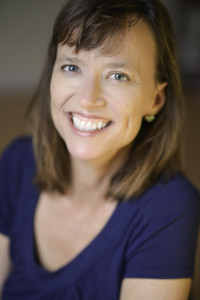 Michelle Maue, Founder of St. Louis Corporate Yoga Teacher Training since 2003
Growing up playing tennis competitions, I learned how to persevere and work hard in order to succeed. At one time, I was even top ranked in Ireland and Florida. Tennis being highly competitive was not my passion. At the age of 26, I took my first Yoga class and absolutely loved the instructor's passionate energy. I went on to find that a regular practice of Yoga has empowered me in to take baby steps into every difficult area of my life and find new levels of success and joy.
For 18 years, I have taught Vinyasa yoga, and I find that Vinyasa is the best way to combines yoga breath with sacred movement and bring the mind and body into balance. I will playfully set your spirit free, expand your courage and bring a lifetime of confidence in developing your unique yoga practice. Creating and sharing a healthy supportive, yet challenging environment for my students results in their empowerment to find bliss, self-expansion and inner confidence.
I teach Vinyasa yoga to both corporate clients and yoga studio visitors and am pleased to say this style of yoga is one of the fastest growing styles of yoga. Vinyasa yoga supports the student to find his or her own edge. These teacher training courses are offered in small groups to ensure you receive excellent personal attention. I feel most confident in giving you a very flexible framework that you can use for your own yoga business.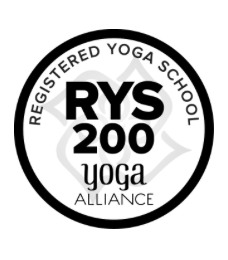 Yoga Alliance Certification
With this certification, you are able to teach yoga anywhere throughout the world, open your very own yoga studio and teach in any corporate setting.
For all Yoga Teacher Training courses: We accept cash, check and Paypal. We do not accept credit cards. A receipt is gladly provided upon request. In using Paypal, you acknowledge and agree to all Refund policy and Paypal payment terms. With Paypal, there will be no refunds given for any type of payment plan. In the event, you cannot take a course, you still have the option to take a future yoga training within 12 month period and additional cost of $500.
Refund policy: Students will be granted a 50% refund when St. Louis Yoga Teacher Training receives this request in writing at least 45 days before the start date of the training course. After that date, there are no refunds offered except in the event that you find someone to fill your space. In the event, you cannot take a course, you still have however, the option to take a future yoga training within 12 month period and additional cost of $500.
Non-refundable deposit: Please note, there is a non-refundable deposit for all three of payment plans.
In rare circumstances dates maybe subject to change. St. Louis Corporate Yoga reserves the right to change the dates of the course should that be necessary and in this event, permits each student to apply their non-refundable deposit to any future course within one year's time.
Legal Disclaimer: Every effort has been made to accurately represent our program and it's potential. The testimonials are not intended to represent or guarantee that anyone will achieve the same or similar results. Each individual's success depends on his or her background, dedication, desire, and motivation. Developing mastery in any field is dependent largely on the time and effort you put into the business. As with any endeavor, there is an inherent risk of loss of capital and there is no guarantee that you will earn any money after completing the course.
Sales tax of 8.7% is required to be paid by the second weekend of every yoga training.