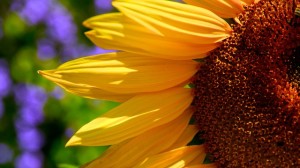 Summer has finally arrived. As much as we can't wait for summertime to come, this time of year might challenge our productivity at work.
A few easy tips for hot summer days in the office:
Drink, drink, drink! The best choice is water, of course. If you crave a different taste, prepare spa water! It is so easy to prepare this even at the office. Just take sliced fruit with you from home, fill up a big jug with water, and let it chill for 2 hours so the fruit flavors infuse the water. Invite your co-workers to enjoy a refreshing glass of spa water with you!
Here is a Pinterest board with lots of different spa water recipes for every taste:  http://pinterest.com/spawaterrecipes/spa-water-recipes/
Quick cool down
You are dreaming of a cool shower after being outside in your lunch break? Run cold water on your wrists for a minute. Splash your face with cold water, too. If you don't want to ruin your make-up, simply use a facecloth soaked in cold water. Yes, this is the same method your Mom used when you had a fever as a kid. It works wonders on hot days, too!
Difficult to get some much needed sleep during hot summer nights?
There is nothing that will influence your productivity as being dog tired as a result of a sleepless night. Try to cool down your bed. The way you would use a hot bottle to warm your bed in the winter, use a "cold bottle" to cool it down in summertime. Just fill up the hot bottle you use in the winter with chilled water.
An extreme method is to pack your sheets in the freezer for an hour before going to bed. If all else fails, this might bring you a sweet cool down experience! Put the sheets in a plastic bag before you put them into the freezer.
Your beautiful office shoes killing your feet in hot weather
Especially if you have problems with water retention during the hot summer months, soaking your feet in cold water will help a lot. It will cool you down, too. The best time for this is in the evening. It is so easy to include this into your evening routine. Have your feet in a bucket filled with cool water while watching your favorite shows or checking your emails.
Two yoga postures that help to cool down during summer:
There are some excellent yoga postures to practice to keep cool in the coming hot months ahead.  Try Downward Dog with your legs hip distance or more apart and your knees bent.  Place the hands closer together with the thumbs touching.  Bend your knees and allow the blood to flow to the head.  
Try Uttanansa, too!  A great summer time cool off posture. Walk your feet from Downdog to your hands and bend the knees. Simply hang in this forward fold and allow your back to relax and soften.  Keep your feet firmly planted and your legs strong.  Remember legs active, spine passive.  Breathe!! 
Ask your yoga instructor for more tips during your corporate yoga class!