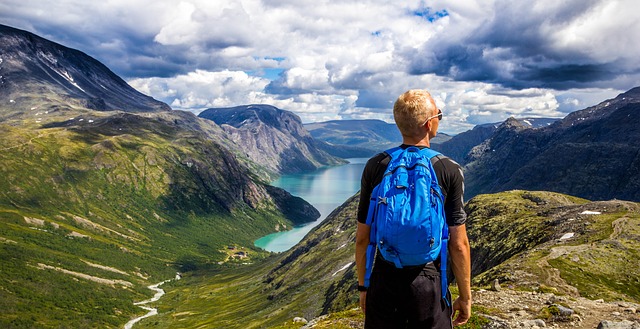 Persistence! We all instinctively know this: a big part of success is simply not giving up. Perseverance is continuing to walk down to the path of our dreams no matter what. Even if it feels hard or uncomfortable. Even if everybody questions your sanity on the way.
Sometime not giving up the hardest thing to do. We know days when staying is bed seems the only option. When you would rather curse your dream than risk another failure. When your comfort zone is singing its siren song to keep you in your assigned box: safe but unfulfilled.
Enjoy the inspiring selection of poems below if you feel your perseverance is wavering. Copy and print out these poems and keep them in your notebook or purse. Remember to keep on keeping on!
Don't Quit!
by Anonymous
When things go wrong, as they sometimes will,
When the road you're trudging seems all uphill,
When the funds are low and the debts are high,
And you want to smile, but you have to sigh,
When care is pressing you down a bit,
Rest, if you must, but don't you quit.
Life is queer with its twists and turns,
As every one of us sometimes learns,
And many a failure turns about,
When he might have won had he stuck it out;
Don't give up though the pace seems slow–
You may succeed with another blow.
Often the goal is nearer than,
It seems to a faint and faltering man,
Often the struggler has given up,
When he might have captured the victor's cup,
And he learned too late when the night slipped down,
How close he was to the golden crown.
Success is failure turned inside out–
The silver tint of the clouds of doubt,
And you never can tell how close you are,
It may be near when it seems so far,
So stick to the fight when you're hardest hit–
It's when things seem worst that you must not quit.



Keep on Keeping on
by Michael Sage
We've all had times, when the going gets tough
The smooth ride suddenly, feels bumpy and rough
The good times are gone, it's all rather gruff
You let out a sigh and exclaim – "I've had enough"
We are all entitled at times, to gripe and to moan
What's happened to my life, you say with a groan?
My backpack seems weighed down, by a very big stone
How do I move away, from this miserable zone?
When a curved ball hits you, through a trick or a con
Remember the good days, when the sun always shone
Go forward with the belief, that you already have won
The best advice I can give, is to keep on – keeping on
Did you know that persistence is also the basis of your yoga practice success? Our most successful corporate yoga students keep practicing consistently and not missing classes. We all need at least 12 weeks of consistent practice to reap the benefits yoga offers.
The best news is that you can start today! Call Michelle at 314-630-1677 to design the perfect corporate wellness program for your employees. Or just come to Clayton Yoga Studio and take a class. Till the end of this month we have an unlimited yoga class deal – 3 months of unlimited classes for $150 plus you get the month of December for free. Get the details at our studio site here.