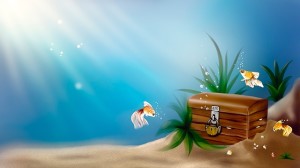 Did you know? Our St. Louis Corporate Yoga blog was established 14 months ago. We share valuable content every week since November, 2013.
The articles we publish here cater to our two major audiences:
HR professionals interested in creating a unique wellness program for their companies
Employees interested in the benefits corporate yoga programs can offer
We gathered the best of the blog for you so you can discover evergreen articles published weeks and months ago.
Our best for corporate representatives, HR professionals and business owners:
The 10 best reasons to get started with corporate yoga at any organization.
This list of the incredible benefits of yoga will be useful when you need to convince the management team to fund a yoga wellness program.
Detailed list of questions to explore before starting a yoga program in your organization.
Around 75% of US population experiences physical and/or psychological symptoms as a result of stress. Stress be gone but how?
A bit of a stress can be a motivator in the workplace. When does stress become too much and start to influence performance?
Yoga classes at the workplace can benefit any organizations not just big corporations. If you are a small business owner or work for a non-profit or government organization, read this blogpost.
Corporate yoga is mainstream by now. These CEOs and their firm belief in the benefits of yoga offered in the workplace made this process easier.
Our best for employees: tips for home practice, remedies, and great tips from our editorial team:
How to supplement your corporate yoga classes with an at home yoga practice?  If you would like to more deeply engage with your yoga practice, here we give you more options to do just that.
Feels like you have only a very limited time for yourself? Just one minute to meditate? Let's make the most of that one minute with these tips from the owner of St. Louis Corporate Yoga:
A must read article for anybody working in an office environment! The dreadful truth about sitting – the research finding urge us to stand up and move as much as possible during the workday:
Precious, sweet sleep! Why don't you try these easy practices for better quality sleep?
Some more sleep tips: http://stlouiscorporateyoga.com/sweet-sleep-for-increased-productivity/
How to deal with stress at work? Find our best tips in the following articles:  http://stlouiscorporateyoga.com/how-to-deal-with-stress-in-your-workplace/ and  http://stlouiscorporateyoga.com/find-a-new-way-to-respond-to-stress/
Music to your ears! For relaxing music suggestions, go here.
One of the practical question we get from our students: what to eat before a yoga class. We gathered the best and tastiest options for you.
Stop these unhelpful behaviors to get the most of your corporate classes: http://stlouiscorporateyoga.com/you-need-to-stop/
Unplug for more serenity! Sounds scary? Read this inspiring piece on how to switch off distractions.
Success stories from our corporate yoga students:
We love to get feedback from our students! We regularly ask them to share their success stories. It is really inspiring to see what amazing results these people get out of their regular yoga practice.
Key benefits of corporate yoga practice as our successful students see it. Here is a selection of feedback, written and video testimonials.
Enjoy reading our articles!
Do you have any corporate yoga related topics you would like to read about here? Please let us know through our Contact page or in the Comments section below.