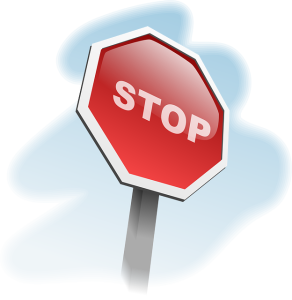 If your company is caring enough to organize and invest in corporate yoga programs, make sure you make the most of those classes! We gathered a few behaviors you need to STOP doing during your on-site yoga class to benefit the most.
Stop the comparisons
It is very attempting to check out how your colleagues are doing during class. We all do it from time to time, don't we? It is OK to peak once in a while… but don't waste much time and energy on this.
Pay attention to your body instead. Our bodies always try to communicate with us well ahead of time that an illness manifests in symptoms. We just don't have time and patience to listen. A class can give you this precious opportunity so focus on yourself!
In yoga we are all on our own path. What another student does is not relevant. Judgment or criticism have absolutely no place in a yoga class.
Stop the hard work
Practicing yoga is supposed to be fun. Lighten up a bit, this is no performance sport! You are doing awesome if you make it to the class, practice focused on yourself and enjoy this special hour of the day. Keep your expectations realistic. One class will change your state for some time but will not be able to remedy all your troubles. The longer you practice, the more beneficial changes you will notice in your life.
Stop pushing through the pain
If something hurts, stop. If you feel slight discomfort doing a pose, you might try it again after waiting a few seconds. If you feel pain, stop and ask your instructor how to proceed. She might have a modification that fits your body better or can show you a different pose that will deliver similar benefits to the original. You are taking a yoga class to relax and nurture yourself not to suffer.
Stop the thought carousel
All the problems, the worries, the questions from your work and private life might scream for attention when you finally take some time off your schedule. Why? It is easy to hush away those worries when you have 100 things on your to-do list.
Yoga class might be the only 60 minutes in a week when you have a single focus: you are doing yoga so it is impossible to call somebody while reading email and trying to put some files away. Of course problems and life's big questions will try to take over this sacred time! If this happens, focus on your breath again and again. This can be a challenge, we know. Please try again… and again…and again.
Stop being late or leaving early
Arriving too late or leaving minutes before a class finishes is not very considerate to your fellow yogis. We know that it is sometimes not easy to get away from your desk! And there might be very good reasons for leaving the class early. But please do not make a habit of this behavior!
It disturbs the flow of the class for all participants. And it also kills the whole purpose of you taking these classes. Make a commitment to respect yourself and your fellow yogis!
Can't wait to meet you in a corporate yoga class very soon!